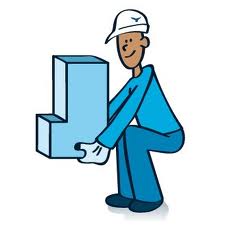 03 Feb

Manual Handling Training Course Limerick 9th February 2017
Manual Handling Training Course Limerick 9th February 2017
This is another of our on going Manual Handling Training courses particularly for those working or wishing to obtain work in various industries
Course Aim
To provide learners with the knowledge, skills and attitude required for safe manual handling.
Course Objectives:
On completion of this manual handling training course learners will be able to:
explain their legal rights and responsibilities,
explain how the musclo-skeletal system can get injuried,
identify risk factors associated with patient handling,
apply the principles of safe lifting to inanimate objects,
handle loads safely.
Course Content:
What, Why?
Legislation
Anatomy
Risk Assessment
Principles of safe lifting.
Principles of Safe Manual Handling
Safe Manual Handling Techniques
Course Certification:
On completion of this Manual Handling Training course learners will recieve a Manual Handling certificate of attendance from Aldatus Healthcare and Safety Training which will be subject to recertification after  2 years.
Manual Handling Training Course Limerick
Cost:
The cost of this course is 60 euro, we offer discounts to groups, agencies, etc.
Aldatus Healthcare and Safety Training are aware of competitors pricing structures, we pride ourselves as having instructors who are highly experienced in this course area, we have provided this course to approx 3,000 participants over the past number of years.
enquiries to 086 6067051
or email
info@aldatus.ie
Aldatus Healthcare & Safety Training Limerick